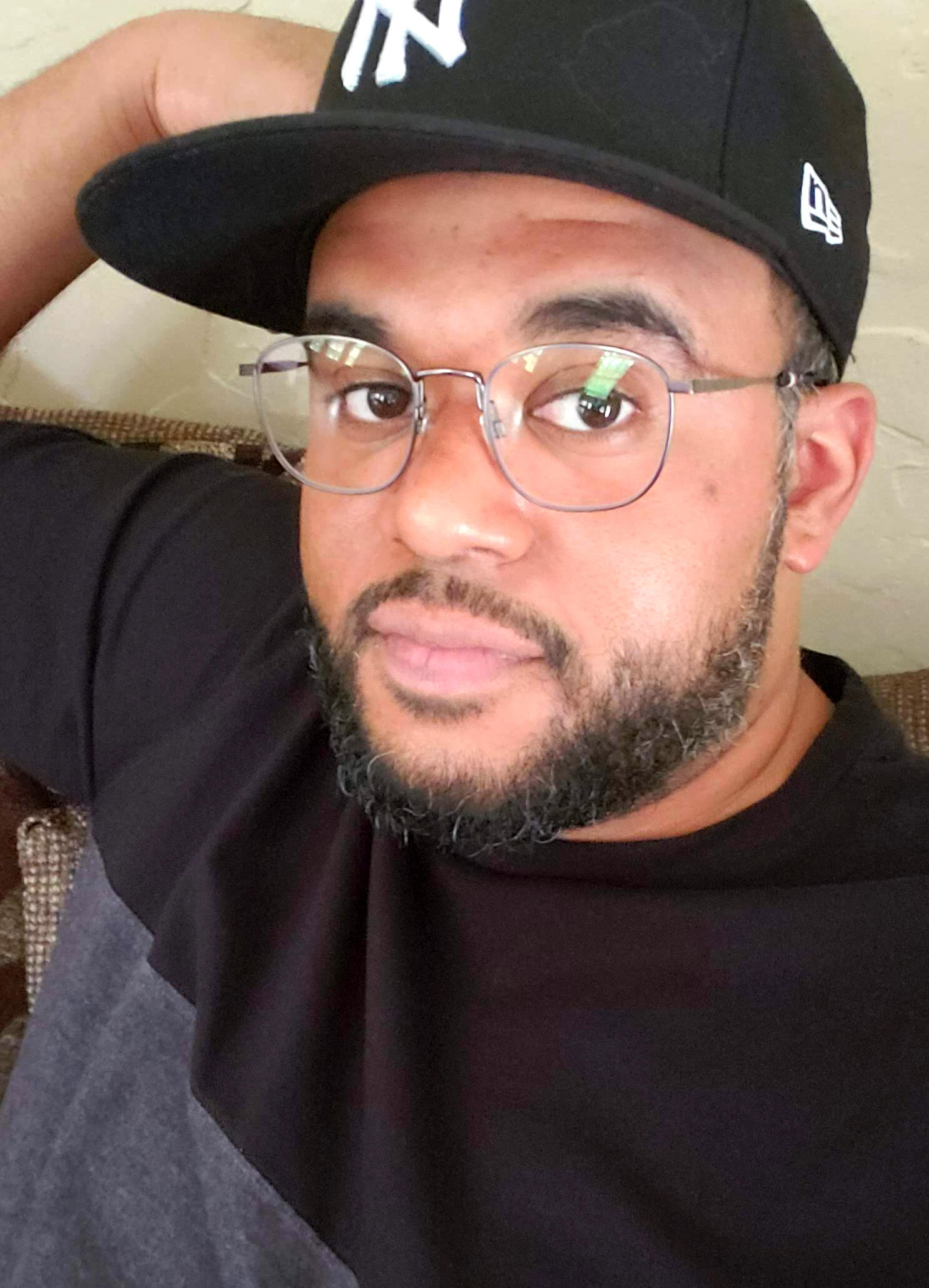 About Me
Hey everyone. I'm Papito, content creator and editor. Playing videos games since F1 Racing on Atari and Super Mario Bros. Huge fan of everything SEGA and Sonic The Hedgehog. My passion for gaming shines through my streams on Twitch and all my social platforms. Creating content has been a passion of mine long before Twitch.After graduating from the Institute of Audio Research, I've worked in Music and Post-Production studios across New York as a certified Audio Engineer, Sound Designer and Video Editor. With the Audio/Visual knowledge I gained from experience and the technical knowledge needed to earn an Associate of Arts and Sciences Degree in Software Development, I'm able to research, develop and translate your ideas into reality.I'm a proud member of Café Cultivar, a LatinX/E family focused on building and growing LatinX/E content creators, the Indie Game Collective, a community focused on assisting Indie Devs by showcasing their new and recent projects through social media and streaming platforms and most recently joined the iAM Gaming team led by iAM iKandi as Kandi's short-form content editor for TikTok, Reels and YouTube Shorts.I'm currently working as a sound designer and composer for LightRock: An upcoming mystery visual novel by Big Little Bears Games that's all about being yourself. Because you never know what someone might do if they were you...

Pricing
Whether you're looking to create channel trailers, Twitch highlights or convert a funny moment into a meme I've created it all. Prices for individual videos and bundles are listed below. If you'd like to make a purchase or make your own bundle click below!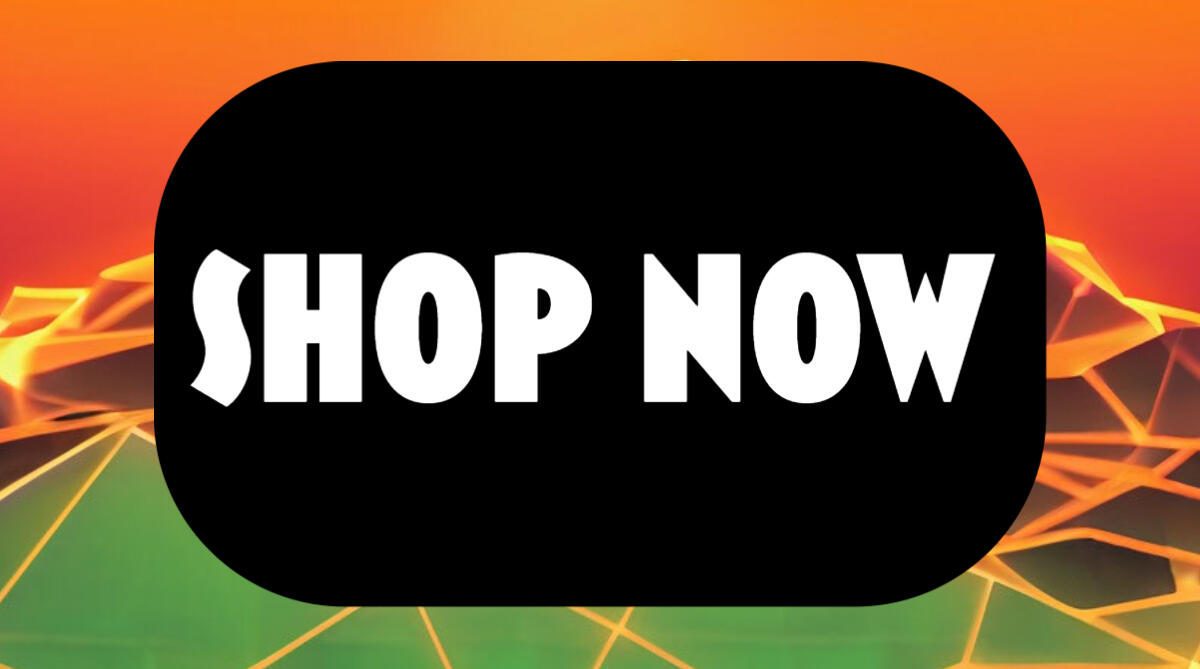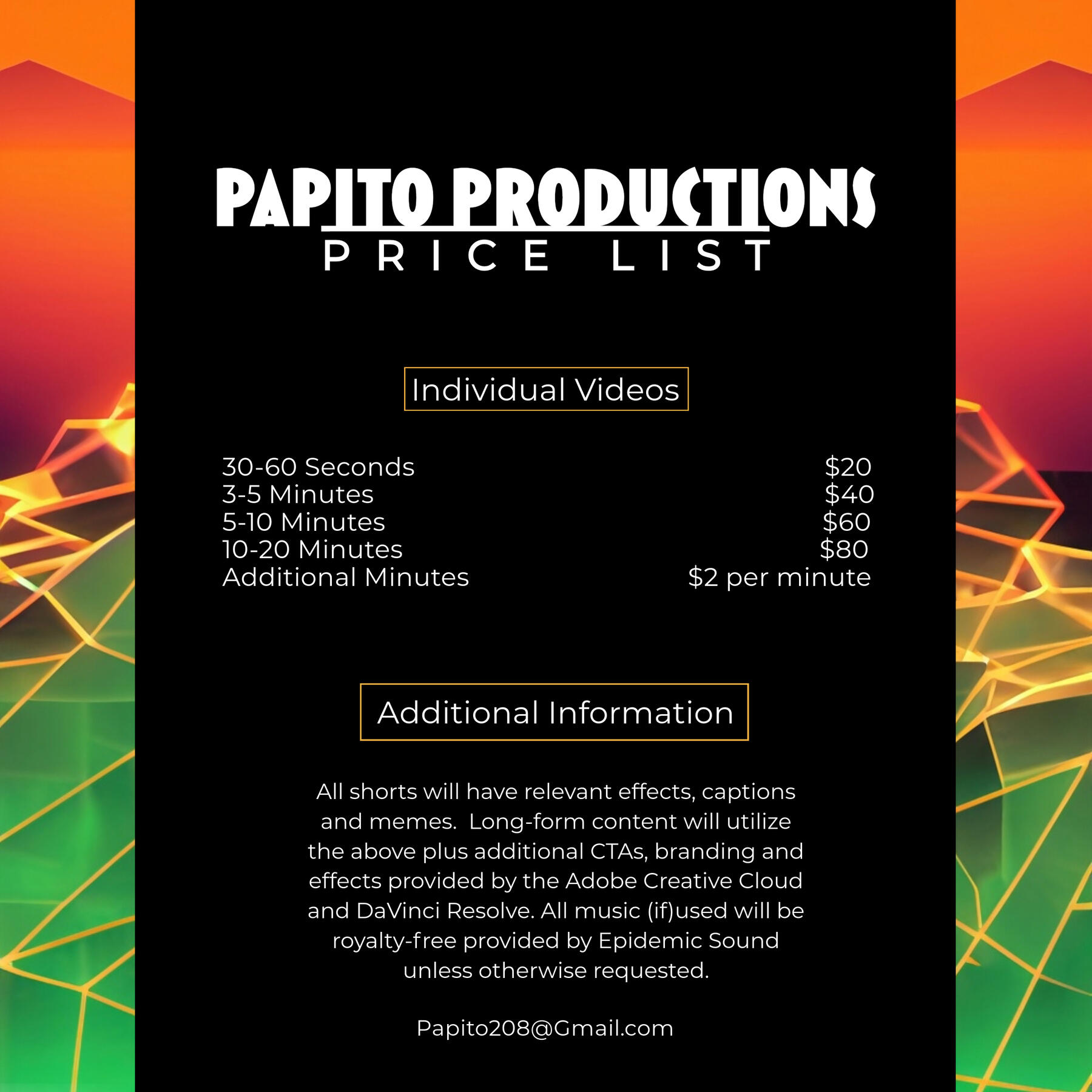 Gallery
iAm_iKandi is someone who doesn't know the meaning of giving up. As the editor of the self-proclaimed Queen of Apex Legends and the first black female to be partnered on all major streaming platforms at the same time (Twitch, YouTube, Facebook, TikTok), I help enhance her gameplay, vlogs and message through long and short form videos.
When Bombhor isn't taking over CoD lobbies or surviving the gulag she has some interesting times in GTA RP like so:
I've assisted the Untamed Babes Burlesque Show to create promos or recaps that stay in theme of the show like their American Horror Story Show:
A content creator with a passion for creating things in and out of videos games, Woobewty wanted something to highlight the items she made by hand and the hands she be throwing in games like Overwatch, Tekken and Streets of Rage.
A man who can transmute life and all its craziness into a comedy bit, CEO of the Frank Grouch Streaming Network (FGSN) and quick with the headshots, Frank Grouch was looking to creating a trailer highlighting the CoD skills that only a military veteran can have as well as parts of his infamous Grouch Rants. For more on the comedy side of things take a look here.
When there is a special announcement such as an Indie Game Collective showcase or just an overall excitement on playing a specific game, I try to make mini-trailers to make people interested in watching my streams like the one below for Mass Effect Legendary Edition.
If you want to see a playlist of other works that I have done click here.
TikTok/Reels/Shorts
Highlighting funny moments, your brand or yourself on social media.
Trailers
Because it needs to be known that you and your story stand apart from the rest.
I needed a new channel trailer, and @Papito208 brought it to life. Thank you so much for working with me. 🥹🥹

If you ever need to know who exactly AyyRaiRai is this will give you an answer! Enjoy!
2023 channel trailer debut!! 💜 pic.twitter.com/jsUg288YzB

— Year of the Rai Rai 🐇🔥 (@AyyRaiRai) January 23, 2023
Memes
A picture is worth a thousand words. A meme? One thousand and one.
Vlogs
Adventures with the amazing and awesome person that you are!